Great ready to become an awesome researcher and writer!
Start by choosing your topic to suit your interests.
CHY4U_Essay_Topics_revised_2019_20
CHY4U_Essay_Habits_of_mind_2018-19 (START HERE if you really want to learn to do this entire process WELL)
Here are the requirements for Step 1

(due Mon. March 30 – students may share on google classroom.  Please include photos of your hand-written notes.) Last day to hand in for mid-term mark consideration = Mon. April 20.
CHY4U_CCA_Essay_First_Set_Notes+Worksheet_2018-19 (this is the assignment for step 1)
Two Components of Step 1:
1. Take notes from an encyclopedia (print or online), textbook (or equivalent general source), and two specific sources. This includes notes on the current event AND the background history (the roots of the current event).
2. Fill in Background Notes and Historical Context/Current Topic Overview Worksheet (see samples below).
Submit via email, share with Ms. G on google docs. Please include a photo of your hand-written notes.
Sources
Sources_Current_Events (reference books you should consider)
YM Wiki (Mr. Keogh's suggested databases)
Link to Global Issues in Context Database: http://go.galegroup.com/ps/start.do?p=GIC&u=nort32991
Process for the Entire Essay
CHY4U_Essay_Product_Process_2018-19 (a list of all the steps in the process – very important for planning your research time)
SAMPLES
*** NEW *** Ms_G_Step1__March_2020 (Kurds) *** 
Ms_G_Step1__March_2019 (Yemen). 
MsG_Sample_CHY4U_CCA_Essay_Background_Notes_2015-16 (1) (Income inequality in China)
MsG_Sample_CHY4U_CCA_STep1_Worksheet__2017-18-1 (Boko Haram)
CAUTION
CHY4U_Essay_Plagiarism_Documentation_2018-19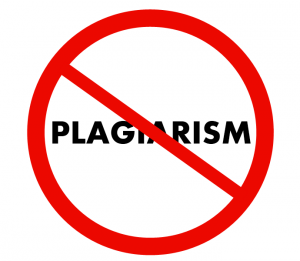 CITATIONS
Documentation_for_history_essays_REVISED (how to use Chicago style)
Note-Taking 
CHY4U_CCA_Research_Notes_Instructions_2018-19 (instructions on note-taking)
Choose one method for note-taking: print a template and take notes by hand. All notes will be collected (share on google classroom – code 5c42l35).
CHY4U_CCA_Note-taking_Template (use this!!!)
Indentation Method of Note-Taking
Ms. G's Notes:
Ms_G_Step1__March_2020 (as of March 2 – notes on Kurds – there's a lot more here than is needed for step 1 but I have to stay ahead of the students)
Ms_G_Yemen_Notes_complete_2019
Worksheet Hints
Detail is what gets you good marks! Listing isn't very helpful. The more you put into this now, the more you'll be rewarded in the end; you'll have the ability to write a great essay. I have asked for page references.
Global Issues in Context database has been extremely useful for me (Ms. G). Through it I have found articles in more specialized encyclopedias. They are general enough for starting out a research project but also very informative if you don't know much about the background of an issue. For my essay topic three years ago, I searched "Qing Dynasty", "Opium Wars" and "Taiping Rebellion" and came up with good overview articles. For my essay topic two years ago, I searched "Boko Haram" and "Nigeria" on both Global Issues in Context and EBSCO History Reference Centre and got lots of material. For my last year's topic, I searched Global Issues in Context under the term "Yemen" and Britannica Schools under "Yemen." This year, I searched "Kurds" on Global Issues in Context and came up with all kinds of general articles on Kurdish Resistance, Kurdish territory, etc.
General Googling is not helpful at this point. You will get lost in a sea of information. Why not start smaller with a focused search of the database (Global Issues in Context).  If you need really general historical information, start with Encyclopedia Britannica. Sometimes online Britannica Schools has pretty up to date information, too, on some topics.
The hardest part of research is starting. Sometimes you feel like you don't know where to begin. So begin with the current event. Find four things about what has been happening in the last five years or so. Then you can start trying to figure out the origins of the current event: where did this come from? What happened in the past that contributed to this? How far back do I have to go? You will start seeing patterns and trends in the information. At this point you need enough to fill in the worksheet.
A note on Wikipedia. Though I do not want you to use it as a source, you may get sources through its footnotes. I got some interesting Google Books sources through footnotes on a Wikipedia article.
If you'd like to search the West and World textbook, please let Ms. G know. You can borrow a copy.
Though this seems like a lot of work to do now, it will set you up very well for the future essay. That is, if you take your notes in your own words. If you do not take notes in your own words, you are always risking a plagiarism charge and a zero. Please don't do this.
Notes and Worksheet Due Mon. March 30. (share on google classroom (code 5c42l35). Please include photos of your hand-written notes).
__________________________________________________
Please don't forget about all the great reference sources in the school library for the HISTORY portion of the notes (note as of March 2020 – the library has been rearranged and Ms. G doesn't yet know where everything is since there is no longer a reference section):
World Eras
Europe: Encyclopedia of the Age of Industry and Empire
Colonialism
History of World Trade
Caxton's
Encyclopedia Britannica (macro and micropedia)
Encyclopedia of Sub-Saharan Africa
Please don't HOG books. When you're done, return them to the library.
You may want to visit Don Mills, Fairview, or North York Central libraries. The reference library at Yonge and Bloor is also an option but please note that books cannot be taken out from there.
I have some additional textbooks in my classroom if there's nothing in our textbook on your topic AND its background.
Feedback on Step 1
April 2, 2019
Those who did good research (a combination of notes on the current issue and background leading to it) tended to do well on the worksheet. That's because the notes provide the details that are needed for the worksheet.
Some of you really don't know enough about your current issue. That makes it hard to figure out what to look for in terms of background.
Others have a good grasp of the current issue but don't have a sense of the multiple background events that could have led to it. In particular, long-term background tends to be a weak area. The course goes back to 1450 and you should try to find at least some long-term roots. These are things that set the stage or built a foundation for something. They aren't direct triggers. One of the reasons students don't have a lot of long-term background is that they haven't fully searched the textbook (ours or another) for relevant events/issues or Britannica under the history of whatever country.
There were a lot of errors on the note-taking format. Full citations in Chicago style (bibliographic form) are needed at the top of all notes. Notes should be in point form, not in full sentences. Notes from books require page numbers. Notes should include headings of your own making – not a list of bullet points down the side of the page.
You were not supposed to be using regular websites yet. If you used one or more, please do a CRAAP test (on the blog) and submit it with your revisions. The CRAAP test analyzes the reliability of a website. At this level, you should not be using a website just because it came up on a Google search. You have to assess its reliability.
Speaking of sources, every piece of information should have an embedded citation EVERY piece.
Lastly, I really need students to take notes in their own words. I have already caught some plagiarism. Don't be lazy – it will lead to big trouble.
CCA Step 1 will teach you so much about independent researching, finding your way through an inquiry, and learning to pick and choose what is really relevant in an inquiry. Remember, research/inquiry is a trial and error process. By now you should be getting the hang of it. If you aren't, read my comments carefully. That is why I will allow for revisions. …
REVISE
I will find ways to reward you if you go back and fix errors or omissions. Re-submission is possible. Last date possible for re-submission is Friday April 5. However, you must move on to the next CCA Step – the working bibliography, due Tues. April 16, as well. Don't worry, it's easier. Step 3 is something else you should be working toward – the rest of your notes, due Mon. May 6.  Please set aside the proper amount of time. Don't leave any of this until last minute.
Ms. G