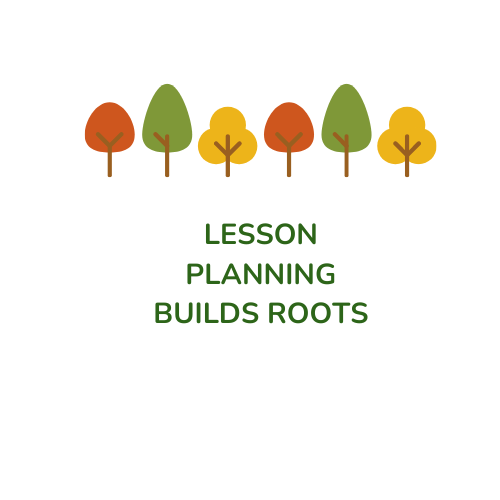 Starting with my strength! In art as in music as in lesson planning, one must repeat, repeat, repeat.
When I first started teaching grade 11 world history back in 1999, I was literally a few pages ahead of the students in the class. I had not taken any world history since high school – and even that was very limited as the teacher had a rather narrow view of what should be taught (western, Christian civilizations).
Interestingly for me, many of my students were members of the classics club at the school and were very keen; though mostly they could recite things in Latin and/or Greek and knew a lot of trivial pursuit factoid types of things. That didn't help me much.
I had no choice but to dive in. I started reading a lot and using the resources at hand. Our library had a great collection of world history books. Yes, actual books. I also watched a lot of history-related shows on PBS, especially relating to Greece and Rome.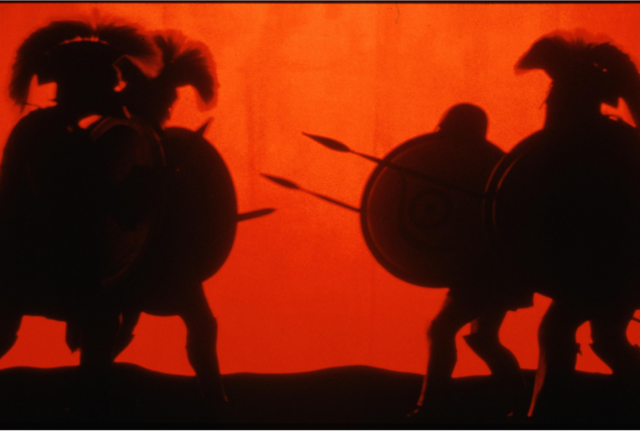 Since I was also teaching Canadian history and grade 12 "modern western civilization" at the same time, my saving factor became lesson planning. Organization has always been one of my best teacher skills, not so much a skill I possess in my personal life. Odd.
Thankfully I inherited a small collection of materials from the previous "ancient" history teacher. After weeding through it for things I liked, I had a sense of what came before me – not that I wanted to copy it wholesale. That's not my way. I usually do like reinventing the wheel.
I made myself a lesson planning template and started planning units, tests, and then individual lessons. For me, the skill that needs the MOST practice in teaching is lesson planning. I find that almost right out of the gate, new teachers stop planning their lessons. When I host student teachers (teacher candidates, more precisely), they sometimes seem surprised that I want to see detailed lesson plans from them on a daily basis.
Anticipating how things will go is a big plus! These days I cannot imagine how anyone could teach without planning. Lessons need to keep moving swiftly as kids lose interest very quickly, sometimes instantaneously if you can get their interest at all.
Even after 20+ years I still write some lesson plans. When I was going on a short medical leave last year I wrote lessons for all the grade 12 world history classes I'd miss which ended up being the whole course because of surgery postponement!!
One might ask if lesson planning is a facet of creativity at all? I believe it is. It is in the planning where a new or experienced teacher comes up with an idea to make a topic interesting. In history that could be a trial, a role-play, a simulation, a short activity, or as we say today, a minds on. I admit that some of my most creative activities come to me spontaneously in the classroom. However, I don't think my creativity would be able to kick in if the cognitive load had not already been reduced by doing so much planning.
My Most Creative Plan
Looking back is hard for me because – ironically – I have a bad memory. That's bad for a history teacher, but it doesn't usually affect content. Just events, names, faces in my OWN life. That said, one activity I developed on the topic of Hammurabi's Code really stands out. The students first analyzed the document (okay, not all 282 laws) looking for ways that specific laws affected different groups of people in society – farmers, merchants, women, the king! They were divided into different groups based on roles on society and each had to come up with either a law they wanted to keep – and the justification for that – or the law that they wanted to 'amend' and their proposed revisions. They would then present to the king and his advisors – roles played on a rotating basis by each group of students. The kids would always love in-role activities. Sometimes they got so into it they sent out spies to check on the other groups. I remember it even getting it slightly out of hand as they tried to maintain secrecy until the final reveal of their scripted encounter with the king. Then of course there was always the moment when the king decided if he wanted to punish them for their suggestions!
Did I plan this? Well, I didn't plan for all the offshoots such as spies and secrecy. But I planned the activity to such a degree that the kids had the freedom to give it a life of their own.
I don't do this activity anymore for a number of reasons but mostly I am more cautious with role-plays now as I am much more mindful of presentism and the need for students to asses how probable (or not) it would have been for people to think a certain way. On the whole I am much more of an inquiry-based teacher now. However, I still find room for some role-plays such as my Black Death simulation.
Art Parallel
Now, do I practice enough in art to help develop my skills? Because I don't paint on a daily basis I would say no. This usually results in me overthinking what I should do next because I don't have a plan. Ultimately, my potential creativity and skill development are hindered before they even got out of the gate.
Having a sketchbook where one can practice is akin to writing a lesson plan. I definitely use my sketchbook. However, I don't always follow through with a "good" copy, so to speak.
For Teachers
Get yourself a lesson template. In world history, use it to plan the societies you will include in the course, either through direct instruction, group work, or student inquiries. It's very important to make sure the course is diverse and ever changing.
I use a template such as this to make my plan for what I will teach in a given semester.
By