If you know anything about Thomas Jefferson, author of the American Declaration of Independence, or the the so-called Quebec Charter of Values, read this Globe and Mail editorial (Nov. 20, 2013).
By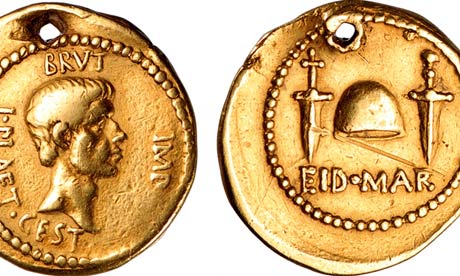 http://www.theguardian.com/culture/2010/mar/14/julius-caesar-coin-british-museum
I was looking for an interesting image to adorn a slide on which I discussed the Trial of the Assassins, an activity I do in my grade 11 world history class. I found this coin that was made by Brutus just after he and his co-conspirators killed Caesar. It was put on display in March, 2010 at the British Museum on the 2054th anniversary of his death.
By