Hello, I'm Risa Gluskin. You probably know that since you've found this website.
After 25 years of teaching, I am taking a year off to rest, relax, and share my experience. I get a lot of requests through this blog to share my materials. It seems natural to me to expand on that.
I will use this blog to link to future videos, blog posts, links, maybe podcasts, etc. designed to help you teach world history at the high school level. Each topic is driven by a parallel between learning to paint and teaching creatively.
For new content on Tuesdays click on the "For Teachers of World History" button at the right of the menu bar above or see the parallels below.
Watch this short intro.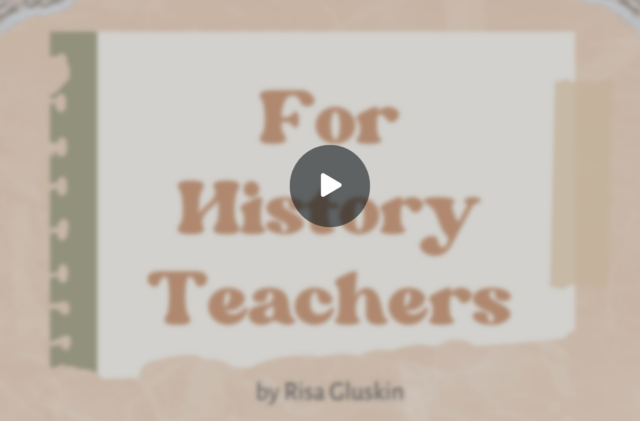 Parallels
need to practice (Sept. 12, 2023) – featuring Black Death simulation
need to step back and look at your work from a distance + video (Sept. 19, 2023) – featuring Code Noir lessons
avoid obsessing over every detail and go with 'good enough', not perfection
pick the right tool for the job (Oct. 17, 2023) – featuring Athens vs. Sparta, Indus Valley, best/worst Roman Emperor, CHW3M Culminating Activity
work within the constraints of time, budget (aka reality)
know your limits
be self-critical to a point + video (Oct. 3, 2023) – featuring Global Gathering (CHY4U Unit 1 Culminating Activity), women in the French Revolution, History of LGBTQ2+ Rights Around the World
educate yourself (Nov. 6, 2023) with video to follow
take risks, challenges and stretch yourself
love what you do
By