While students were off on Friday, we were at the SWSH/THHSSSC/TGTA pd conference at Bloor CI. It was an amazing day. Our group of volunteer teachers brought it together so well.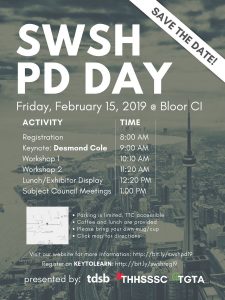 We started planning in  September. We meaning THHSSSC – Toronto History Humanities Social Science Subject Council! That's a mouthful. I'm a proud exec – VP and Treasurer (okay, treasurer is not the most fun job in the world!).
Registration ran smoothly thanks to Kathryn, Aaron, Sue, Alicia, Byron and all the other THHSSCers who helped out!
I was proud to be the emcee again this year. I'm so short!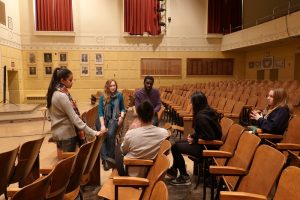 Keynote speaker Desmond Cole really challenged teachers with his talk on why TDSB must stop suspending and expelling Black students. Here he is talking to a group of student volunteers from Bloor CI who had A LOT of questions.
Our post-lunch subject association session was really well-attended. We had four amazing books to give away. Hopefully the recipients will come to our next meeting.
Thank you a million times to Luis Felipe, THHSSSC president, and his incredibly helpful teachers and student volunteers at Bloor CI. Thank you to the entire school for putting up with us, especially all that furniture moving. Thank you to my student teacher, Karen See, for helping out at much needed times!
We hope to be at York Mills next year for SWSHpd20!
By
For a belated birthday present (and, is it turns out, an early 13th anniversary present), Val took me to Haute Goat near our cottage!
The visit began with the goats going for a walk and munching on cedar trees while the 15 or so humans watched and took pictures.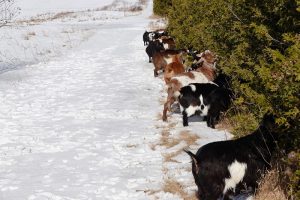 At one point they got a bit far ahead of us so the owner had us call them back. And back they came.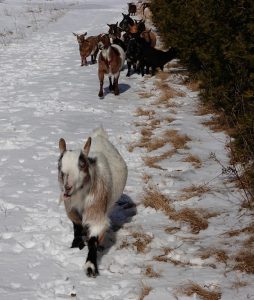 After this the goats led us back into their play area where we got more up close and personal with them.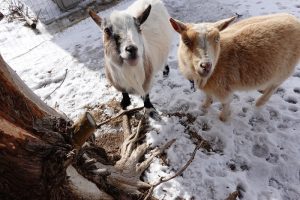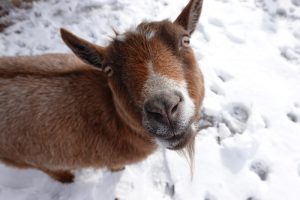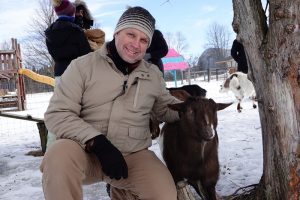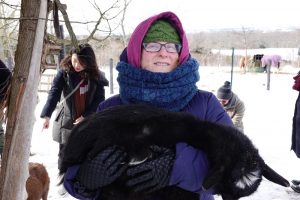 The 250-acre farm also has horses – a few Icelandic ponies included.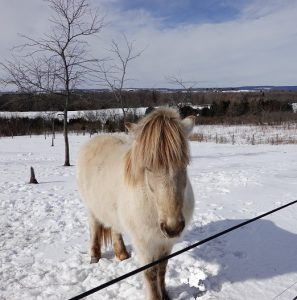 A beautiful mane and tail. Well insulated, too!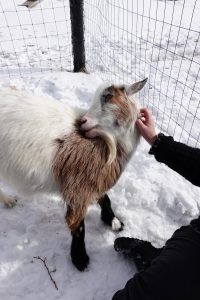 This lad, Yoda, was one of the highlights of the visit. He was very sweet.
Thanks Val for such an awesome treat! I can't wait to visit the goats again.
By