East York Canada Day parade took place on a very hot July 1.
Ward 29 Bikes had a small "float" of riders, with the star of the show being Felicity in her fabulously decorated balloon bike.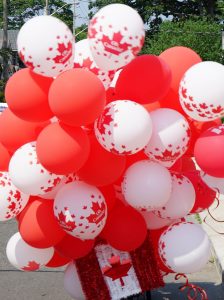 Yes, she is actually in there somewhere.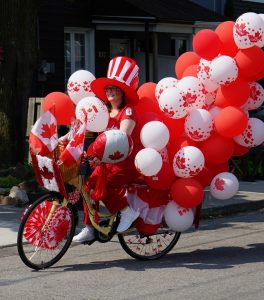 Captain Canada emerges!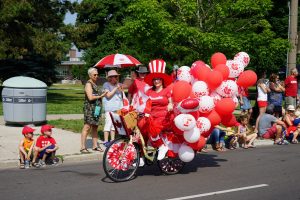 A lot of people took pictures of Felicity!
The streets of East York (at least those on the parade route) were lined with red and white (mostly white, to be honest) viewers.
That was my first ride, albeit at a snail's pace. I am now practicing for my August ride around Lake Simcoe with Val.