My mom treated a group of us to this fabulous musical on Saturday!
It is very emotional.  I was told I would cry but I wasn't prepared for it JUST HAPPENING from very early on in the play.
Very Canadian. Lovely music, great story. Great band – one guy wore a Def Leppard shirt. Does he wear it to every performance, I wonder?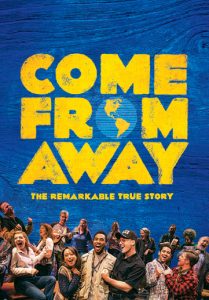 (Mirvish)