Oops, we got another cat. Well, really he adopted us. We found him wandering around at our cottage as the weather was getting colder and colder. Need I say more? Just look at him, scratching to get in. We did check with locals if they knew him. We did take him to the local vet to check for a micro-chip. He was a complete mystery.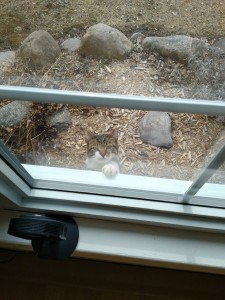 So let me introduce Richard Parker, our newest addition. Fletch's "mini-me."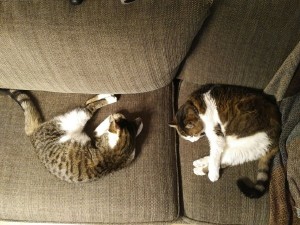 Sweet and cuddly. Obsessive eater. I have never seen anything like his ability to vacuum up food. Even Val, the cat whisperer, has trouble keeping him contained during feeding time – he's in everyone else's food in a flash.
He's only about one year old, so he has a lot of energy, followed by a lot of napping.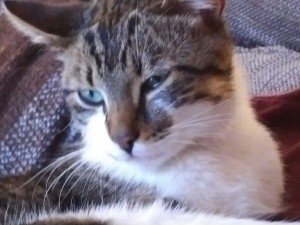 We already love him very much.