Mark S. Burnham in Douro, just outside Peterborough, is the smallest provincial park I've ever seen (not that I've seen that many). It has no staff, just paid parking.
We went on a very hot day and were met with a very cool forest. Unfortunately, the trail was blocked off at a certain point as they are still cleaning up from the wind storm in May. It feels pretentious to call it 'derecho' but I will.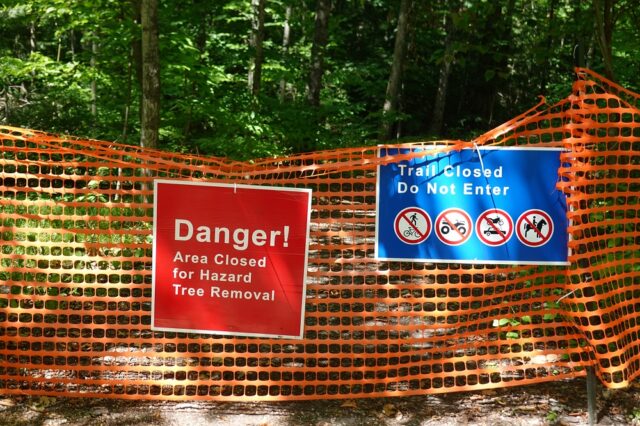 At the entrance it says that the land was owned by the Burnham family who never cleared their land. Therefore, what you see is what the land might have looked like over a hundred years ago, probably more. The sign also says to look up as some trees have their ages on them from sometime before 1975. I'm guessing that's when the land passed to the province? We only saw one such sign near the entrance to the trail. When I started taking pictures I didn't notice that I had the camera set to "illustrated" mode. So here's a kind of funny take on that tree. And then the actual sign.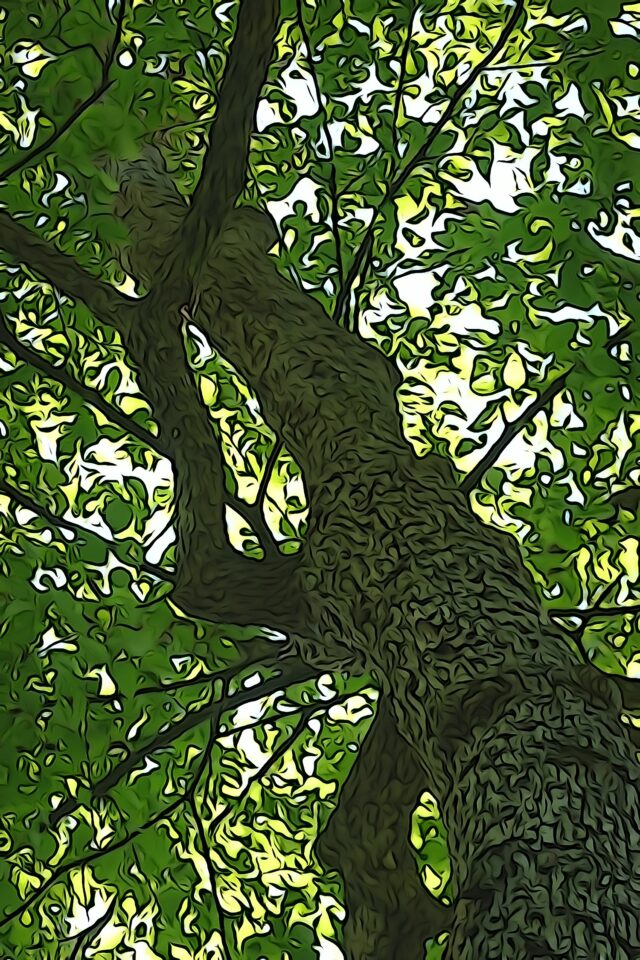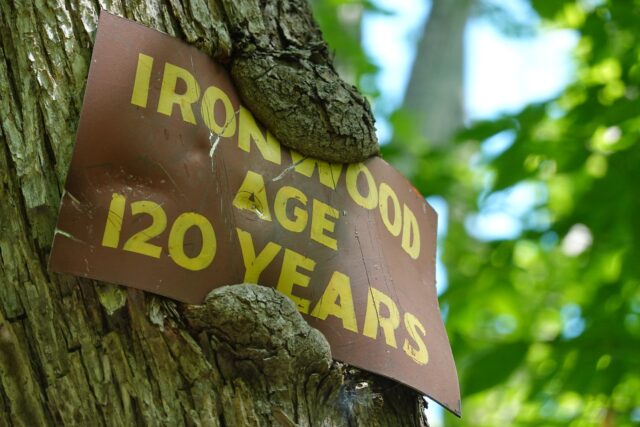 Actually, the land came to be a provincial park in the 1950s. Here's what its management plan says about its history: "This land was donated to the Province of Ontario in the1950's, by the descendants of the Honourable Zaccheus Burnham, a judge from the Town of Cobourg, who originally acquired the land in the 1830's. From the 1830's to present day, the woodlot has not been substantially disturbed, except for the removal of fuelwood for the needs of the Burnham family." (Source)
Even though the park is just off Highway 7 with quite a lot of passing traffic, including lots of trucks, I didn't mind the sound: reminds me of walking in the Don Valley where you are usually not far from the DVP. It does not take away from the experience of nature, in my opinion.
There are a lot of trees down in this park, and a lot of signs down, too. So I don't know what the signs said. The one sign still readable was at the start and it said to watch for woodpeckers. I didn't see any but here's some evidence that they're present!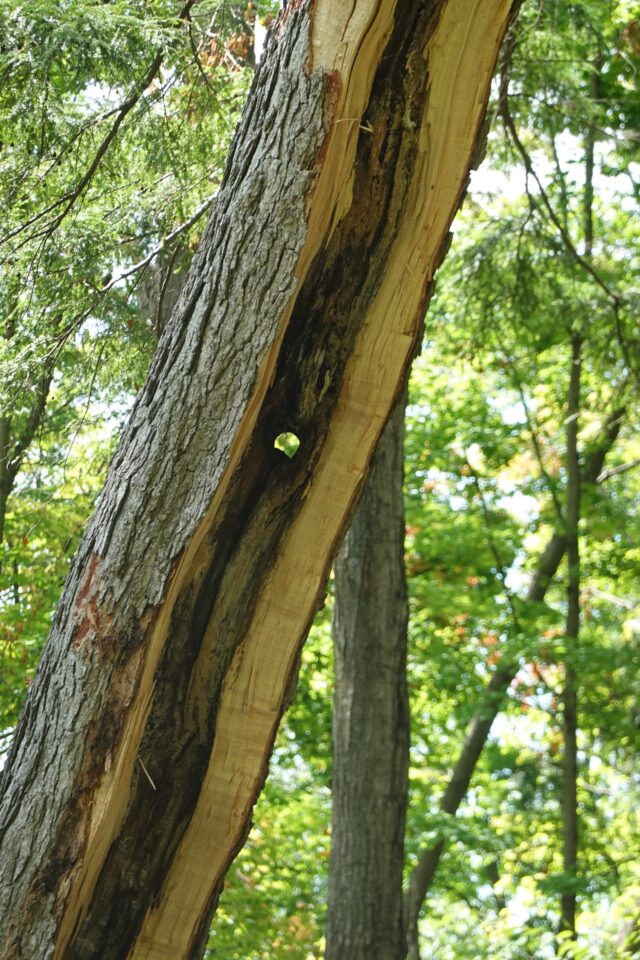 It's a lovely small park, very accessible. I look forward to going back when the trails are cleared.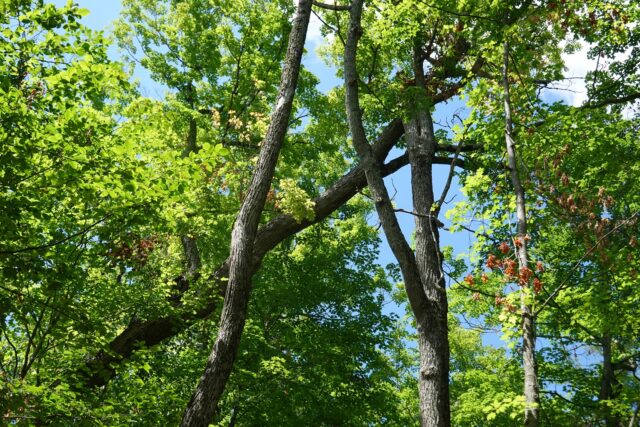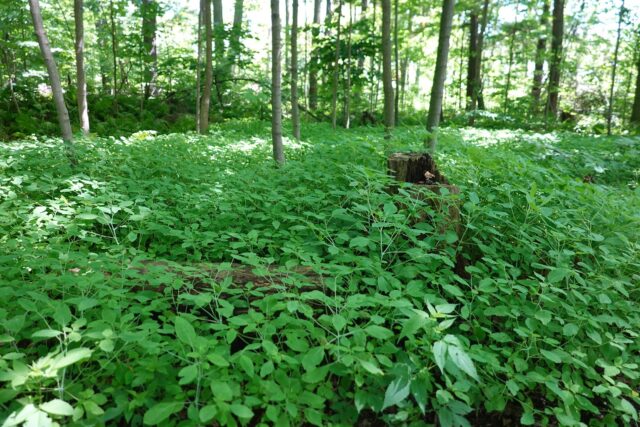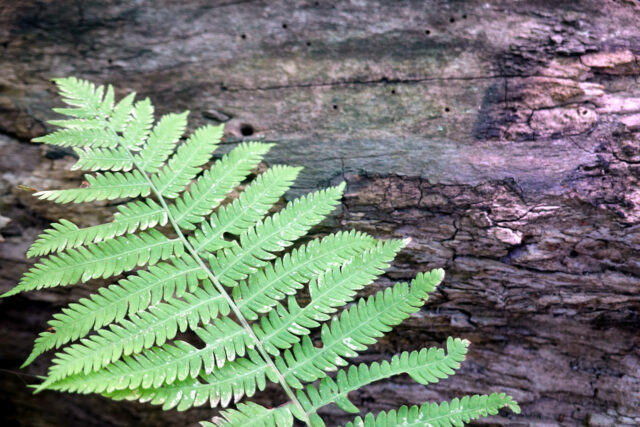 After visiting Mark S. Burnham we drove around in Peterborough, including on Ashburnham and Burnham. I must look into these Burnhams more. One funny thing: the locals apparently call the park Burnham Woods. That's a nice little play on Birnam Wood in Macbeth. I don't know if that's intentional, or not.