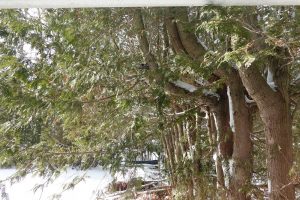 Photos courtesy of Val Dodge
From the dining room window at our cottage Val spotted this Common (or Eastern) Screech Owl. He's doing what he's supposed to do: sleeping against a tree trunk. Poor little guy; it's super cold and blowing snow.
I have never seen an owl live in the wild before, though, like most people, I hear them often. This is very exciting.