Other than things I have already posted about – such as our amazing trip to BC – here are a few other memorable events from 2018.
Summer with Val – Bike Trip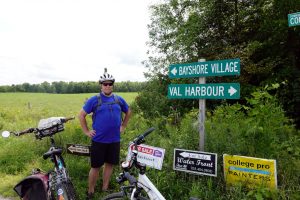 Val planned an entire Risa-friendly bike trip in August around Lake Simcoe, from Barrie to East Gwillimbury. Other than the hills near Keswick it was desirably flat.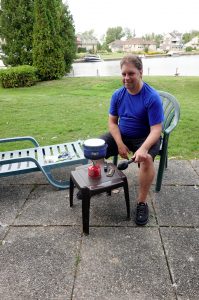 Even when there was no vegan restaurant around Val cooked for me on his camp stove at Lagoon City.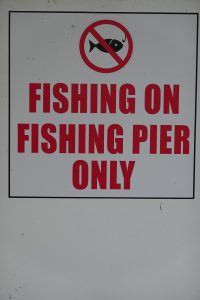 A great, if obvious, sign from Orillia.
Lindsay and Ian
Lindsay kept the surprise for Ian's grad party in the spring. Even better, they are now engaged to be married. Looking forward.

Cats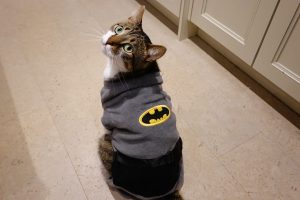 I'm not a big fan of Halloween. Judging by this look, neither is Richard.
Cottage Time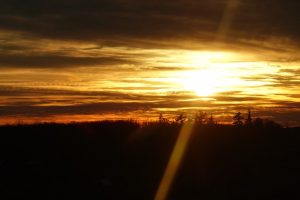 Sunset at Rice Lake.
Out and About in Summer
During the school year I don't see much of life because I'm at school so long each day. I really tried to get out and about this summer, mostly on my bike.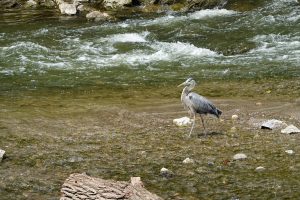 A heron fishing in the Don River on the trail north from Pottery Road.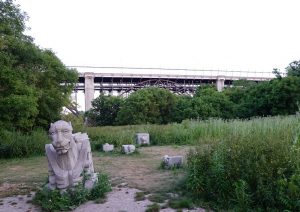 An art installation on the Lower Don Trail south of Pottery Road. I love the viaduct in the background. By the way, the Prince Edward Viaduct celebrated its 100th birthday this year. I'm proud to say our street begins at the foot of the bridge.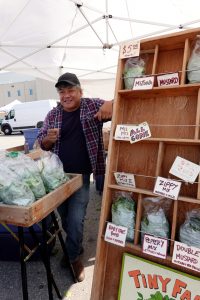 Mike, our leafy greens guy, at the Peterborough Farmers' Market. We visited his Tiny Farm some years back. He is such a lovely, positive guy.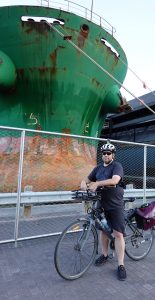 Val on the waterfront trail in front of Redpath Sugar. That was my longest ride in the city – 43 km.
Sculptures of three ladies at Zim Art on Rice Lake, an outdoor gallery specializing in Zimbabwean art. The work is incredibly beautiful and diverse.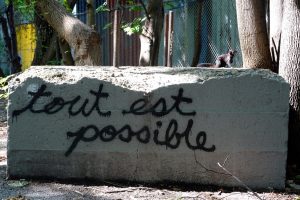 This graffiti on the trail near Davisville subway station was my inspiration for the cover of Rapport. I'm not usually a positive person but I liked its message for these troubled times.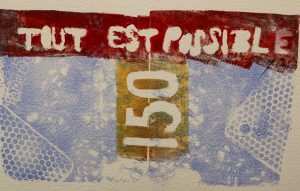 The young artist Lacey Todd took inspiration from the photo and came up with this cover for November's Rapport. I am now happily retired from editing Rapport. I met Lacey in December and she's a lovely girl.
Everything else that I enjoyed I already posted about. No need for repetition. Happy 2019.