2017 is an incredible year for historians with so many anniversaries to celebrate, commemorate, and ponder.
Other than Canada 150+, for me, the most significant are the Russian Revolution and Martin Luther's writing of his 95 Theses.
My interest in Russian history goes back a long time. In university, I studied Russian history and Soviet politics. In fact, the Soviet Union broke up during my Soviet politics course in 1991. It was very dramatic for the students! I'm sure it was overwhelming for the people of the crumbling Soviet Union as well.  There is no longer a place in my grade 12 history course for the Russian Revolution, sadly. For those who are interested, check out the Economist's lead article on the continuities between Vladimir Putin and tsars of Russia's past: A Tsar Is Born.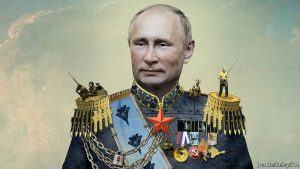 The Economist, Oct. 26, 2017
Though I am an atheist, I am very interested in the character of Martin Luther. He was a complicated and often cruel man. Five hundred years ago Luther caused a major rift in western European Christianity with his posting of his 95 Theses, or complaints, against the Roman Catholic Church. The rest is history, as they say. One of my favourite PBS history series is Empires. The multi-part story of Luther is very compelling: Empires – Martin Luther.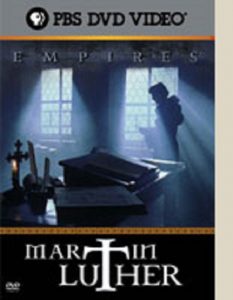 PBS, Empires: Martin Luther
For other anniversaries, see this article in Newsweek (from an American perspective), or this one from Maclean's (from more of a Canadian/international perspective).
Commemoration is one of the hottest topics in history today. How do we mark? How do we remember? Do we celebrate? Do we learn from the past? Judging from Canada's experience during our 150th, these are all complex questions well worth studying.