No, this is not my back-to-school English assignment. This is an update for those who actually read my blog and think I do something interesting. Really, such people exist? I did not have a super thrilling summer but I enjoyed it a lot and got relaxed and ready to come back to school.
Highlights (most photos are courtesy of Val Dodge):
a week in Cornwall working on E learning CHY4U with our amazing team.
a week on Bowen Island, BC with  Val. We got the deluxe tour from my cousin Emilie and her family. Bowen is a beautiful, artistic place full of nature, scenery and relaxation! And very friendly people. I even went on a boat, four times: twice on the ferry, twice on the water taxi to Granville Island in Vancouver. The public market there is still one of my favourite places in Canada. Emilie is the curator at The Gallery at Artisan Square where she puts together incredible exhibits.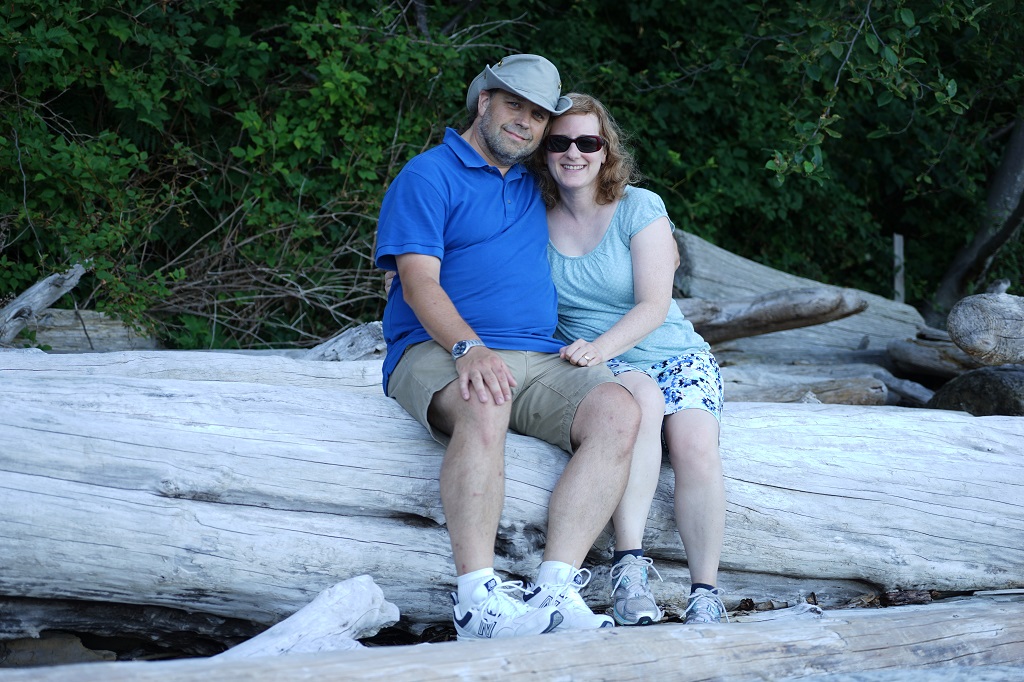 One concert per summer: two years ago, Tom Petty. Last year, Def Leppard. This year, Chilliwack at the Dock Dance on Bowen Island. It was a complete surprise that they were playing while we were there. Val and I both like Chilliwack, who are from Vancouver, not said town. No, I did not get tickets to The Tragically Hip. Wish I had been there in Toronto. Kingston would have been far too emotional.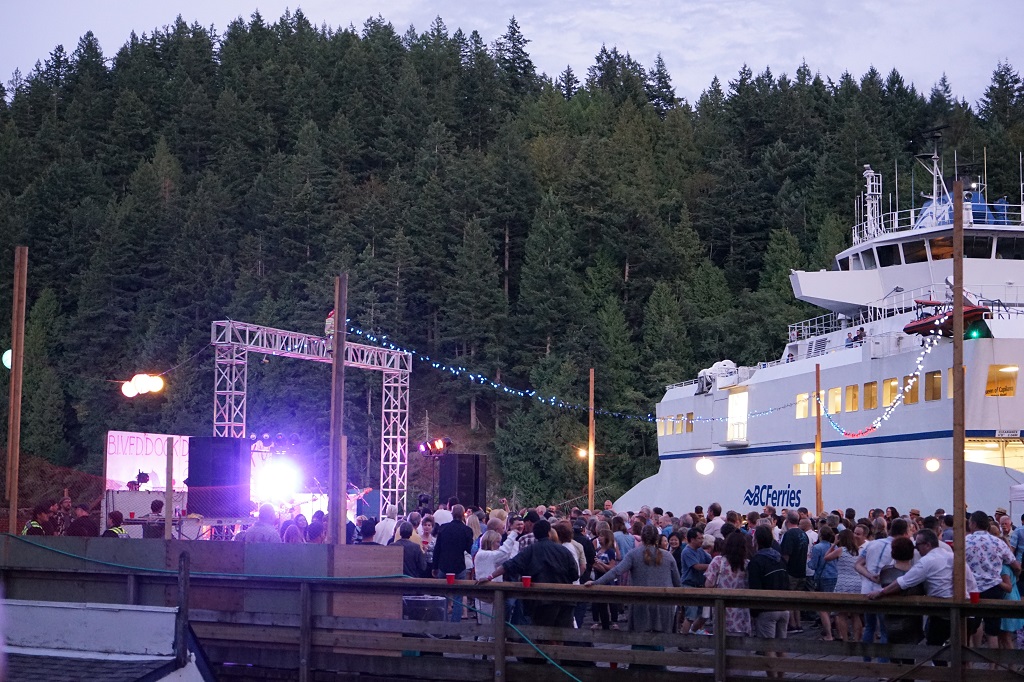 Olympics: I wasn't going to watch – I just wasn't into Rio. However, I did give in and watch a lot, minus opening and closing ceremonies. Like everyone else in Canada, I OD'd on swimming, athletics and volleyball. CBC did a really professional job, I thought. NBC was excessively pro-American, as usual. I thought Elliotte Friedman, York Mills grad, did a great job at the swimming and diving.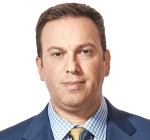 Lowlight – a pinched nerve in my neck that kept me in pain for a lot of the summer.  Thanks to my pilates instructor, Neesa Kenemy at Pilates Process on Danforth, for giving me custom rehab. Thanks to my chiropractor, Dr. Tim Marshall, and massage therapist, Sheila Sotto, at Bayview Chiropractic. These people are amazing at what they do.
Because my neck was in such good hands I was able to ride more than usual this summer. Thanks to Cyncee and Anne at Sunnybrook Stables.  My wonderful riding partner, Julie C., is a joy.
Reading Highlights
It was a mixed bag of books this summer. For school I read Smart and Scattered Teens, a guide to developing executive skills in teenagers (thanks to my amazing boss, Jenessa Dworet) , and Grit, a self-help book (which I don't usually enjoy) on passion and perseverance (thanks to VP Mira Wong). I think I'm pretty gritty and organized – I read them for the kids.
For myself, I stuck to history.
I tend to enjoy single subject histories, such as Salt, so I was intrigued by Sven Beckert's Empire of Cotton when I saw it on the New York Times Book Review's list of 10 best non-fiction books of 2015 last Christmas. It didn't disappoint. Incredibly detailed and broad in scope, the very thorough book traces the worldwide influences of this seemingly innocuous plant. It's a story that meshes with slavery and imperialism so it's not a happy one. But when do I ever read happy books?
Mary's Beard's SPQR: A History of Ancient Rome was also on the above-mentioned top ten list. She is a highly entertaining writer, even on a topic that could be seen as boring. It's quite a feat for anyone endeavouring to write a manageable overview of Roman history. While she does leave a lot out, she grabs the reader's interest with humourous stories that capture the mood of an era so that she doesn't have to spill all the plodding (or, in Rome's case, plotting) details. With a focus on a few characters, such as Tiberius Gracchus, she manages to paint a feeling of a time.  I think my interpretations of people such as Julius Caesar and Augustus have, in the past, been more generous than hers. Now I'm doing a bit of re-thinking. Too bad I won't be teaching World History to 1500 this year.
Sudoku: I will admit that I am an addict. I spent a lot more time than I should have this summer playing. I told Val that if I ever beg him to put Sudoku on my laptop he should ignore me.
 (Slate)