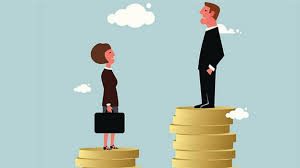 CHY4U_New_Two_Solitudes_Assignment_sem2_2019-20
You will hand in notes from  your research. If you don't hand in notes, you will get zero on the write-up. All notes must be handwritten. You may use the template below for your notes if you wish (hand write into it).
Two_Solitudes_Note-Taking_Template__alternative
All notes and write-ups are due on Thurs. March 5. 
Research Sources:
databases (link on the YM library page) – recommended are EBSCO History Reference Centre, Britannica Schools Edition, and Global Issues in Context
Two_Gatherings_Student_Sample_2016 (Student sample of an older project- note that this uses footnotes – you can use the simpler method of citations).
Embedded citations format = (Author, Title, page #)
If using primary sources from course handout package, cite as (author, title, year).
If using secondary sources from course handout package, cite as (Pedrech or Gluskin, title of the page, page #) – there is usually a page # – if not, leave it out.
All other secondary sources must be fully cited.
When to Cite: 
Cite after anything that is not from your own thinking. Citing is not just for quotes. It's for any information that you got through research. Don't wait until the end of a paragraph to cite.
Two Solitudes Tips
You will do the following for ONE person (one powerful or powerless) opposite to your partner:
Intro
= context, background (knowledge)
what was going on at the time
your person's situation (not just a bio – must include a look at what was going on in his/her society at the time)
answer W questions about the person and society at the time
your choice of in-role or not but it's probably better NOT to be in role for this section
since these answers are research-based, cite your sources in embedded citations (Author, Title, page #)
2. Summary (your main statements about being an influential or non-influential person)
your main argument
must be written in-role as your person
short paragraph up to 5 sentences
will not require citations
3. Reasons/Explanations
= your person's reasons for their status (influential or not) and justification of their power or their grievances for lack of power (thinking, application, communication)
explained
detailed, precise
incorporate at least one PSD quotation (you're encouraged to use more if you can)

remember, quotes can't float (cannot stand alone)

incorporate your perspective (powerless or powerful) and other HTCs (bold HTC terminology)
show the disparity (gap) between you and your opposite
since you have to research, cite your sources in embedded citations (Author, Title, page #)
write in-role (can be more persuasive in-role)
Vocabulary: (communication)
Powerful: power, agency, authority, hierarchy/position, dominant, control, stability, influence
you may have problems but you have some ability to use the levers of power to help yourself
Non-powerful: obedience, struggle, oppression, justice, fairness, value, weakness, inferiority, ignored, left out, isolation, fear,
you lack power and influence and this frustrates you – you may even feel the people with power are misusing it
*Don't be presentist and use claims like the desire for equality that may not have existed at the time.
Historical Thinking Concepts
Use the vocabulary of continuity and change, causes and consequences (intended and unintended), historical perspectives (progress/decline).
It is to your advantage to bold words that relate to HTC. It helps the teacher a lot!